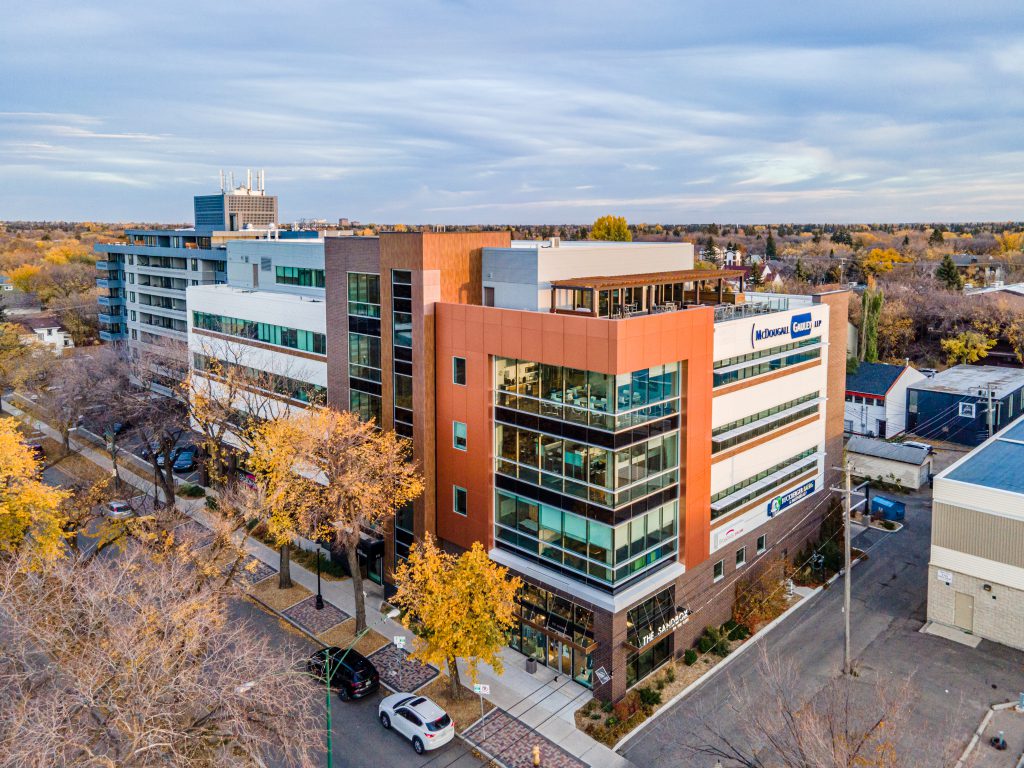 Making responsible choices.
We believe in making wise choices for our clients, our team and our planet.
We run our business out of a high efficiency building at 616 Main Street in Saskatoon's iconic Broadway neighbourhood.
The contemporarily designed structure was built following best practices for a sustainable future. It boasts high efficiency mechanical, electrical and building enclosure systems to provide economical operation costs.
Small adjustments can have big impacts.
We believe it is our responsibility to be as sustainable as possible and have made several adjustments to our day-to-day practices to ensure we are doing everything we can.
Some of these changes include:
Going paperless as often as possible by relying on technology to share client documents
When paper is used, we rely on a third-party company to help us shred it and recycle it properly.