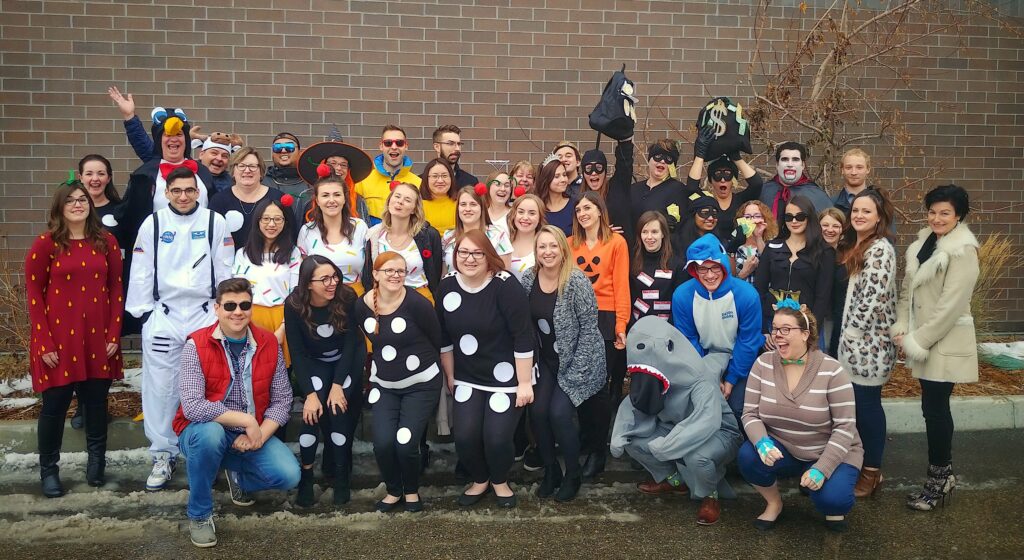 We are proud to be from Saskatchewan
We are always looking for ways to give back and enhance the communities we live in, work in, and play in.
We work hard and play hard
At BBLLP we know the importance of hard work, but also how important it is to enjoy life outside of the office. We love to support our local businesses by booking events with them throughout the year.
From laser tag in the office to escape rooms, ax throwing to themed parties, we like to think we're anything but boring accountants.